Home
The Domaine Clemancey has been a family exploitation for several generations now. It is located in the village of Couchey.
At the moment, this is the daughter Marie-Odile and her husband Thierry who succeeded to Marie-Odile's father in 1996.
Nowadays we exploit 8.00 hectarers shared between the villages of Couchey, Marsannay-la-Côte, Fixin and Gevrey-Chambertin.
We produce 10 appellations and bottle between 20 000 and 25 000 bottles of wine.
The rest of our production is sold to wine merchants.
We achieve every work from the vineyard plantation to the marketing of our wines.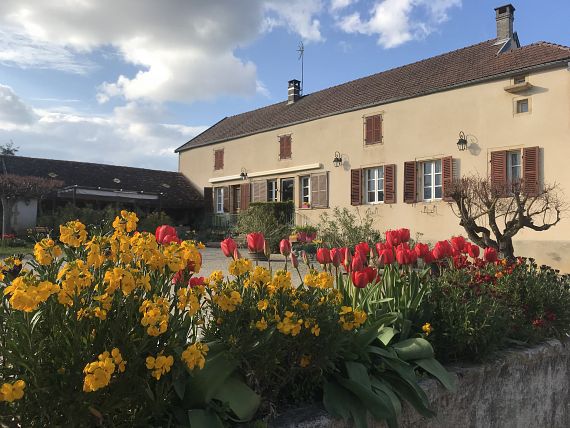 The white wines , two grape varieties come from a surface of 1.00 hectares : l'Aligoté which produces the Bourgogne Aligoté and the Chardonnay which produces the other white wines.
Concerning the red wines and the rose wines, they are exclusively Pinot Noir and are produced on a surface of 7.00 hectares.