MARSANNAY CHAMPS PERDRIX 2019 Tasteviné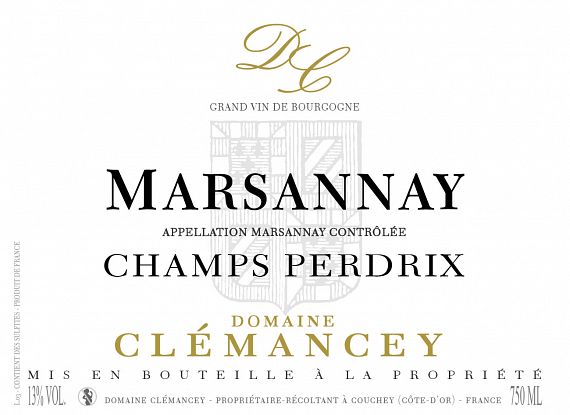 AREA : 0.97 hectares located in the village of Couchey.
GRAPE OF VARIETY: Pinot Noir
YEAR OF PLANTATION : 1984
ANNUAL PRODUCTION: 4000 bottles
HARVEST: By hand
VINIFICATION AND GROWTH: After being sorted out, the scratched grapes are put in vats. Then a cold soaking begins for a few days. And finally fermentation takes place for 2 to 3 weeks. Pigeages and remontages are always daily made under temperatures control.
The growth goes on in oak barrels for 12 to 18 months depending on the vintages.  
WINE NATURE : Wine of a deep soft fruits (strawberry and morello cherry) and berries (blackcurrant and blueberry) colour. It has a good potential of getting old, so you can preserve it for 10 years.
DISH WITH THIS WINE : It is perfect with meats with sauce, game and sweet-smelling cheeses.