MARSANNAY 2020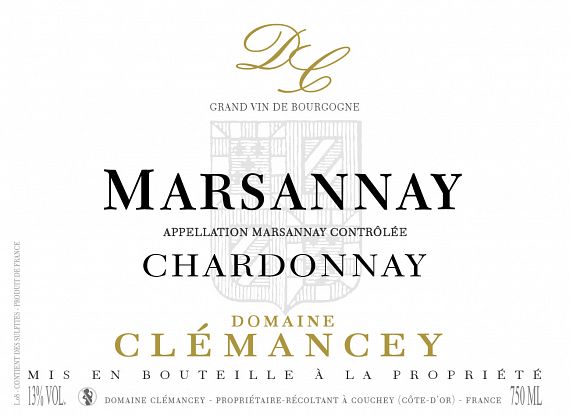 AREA: 0.25 hectare located in the village of Couchey in the hamlet "La Plantelle".
GRAPE VARIETY: Chardonnay
YEAR OF PLANTATION: 1994
ANNUAL PRODUCTION: 1800 bottles
HARVEST: By hand
VINIFICATION AND GROWTH: The grapes are immediately squeezed when they arrived at the cuverie (where the vats are). After a slight débourbage (this is the step where the must, which was obtained by bleeding or direct pressing, has to be clarified before fermentation), the must begins its alcoholic fermentation in a vat and finished it in a barrel. It stays about 12 months in it until it is bottled.
WINE NATURE: It has a golden colour with aromas reminding us of citrus fruits and white flowers. It is a smooth wide fat wine that you ca keep for several years.
DISH WITH THIS WINE: It perfectly comes with white meats, fished and cheese. It is also perfect for the aperitif.