BOURGOGNE PINOT NOIR 2021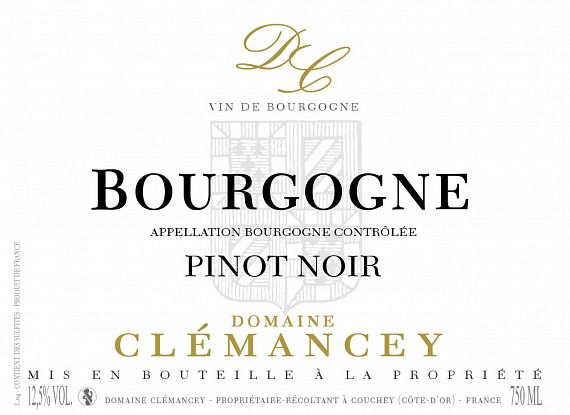 AREA: 0.60 hectares located in the village of Couchey.
GRAPE VARIETY: Pinot Noir
YEAR OF PLANTATION: 1980
ANNUAL PRODUCTION : 4500 bottles
HARVEST: by hand
VINIFICATION AND GROWTH: After being sorted out, the scratched grapes are put in vats. Then a cold soaking begins for a few days. Then a two-week-fermentation takes place. Pigeages and remontages are always daily made under temperatures control.
The growth then goes on for 12 to 15 months in a stainless steel vat.  
WINE NATURE : This wine of soft fruit kind can be drunk when it's young or it can age a few years.
DISH WITH THIS WINE: It naturally comes with meats and slightly matured cheeses.It is an ideal wine for convivial and friendly meals